Our research vehicles are all instrumented with data collection capabilities, and most have automated driving features. They are used in research studies funded through industry and government contracts. Learn more about each below.
The Ford Transit shuttle bus is the newest vehicle in the NADS fleet and was purchased for the ADS for Rural America project. The project aims for safer and more accessible rural roadways with the use of automated driving systems (ADS).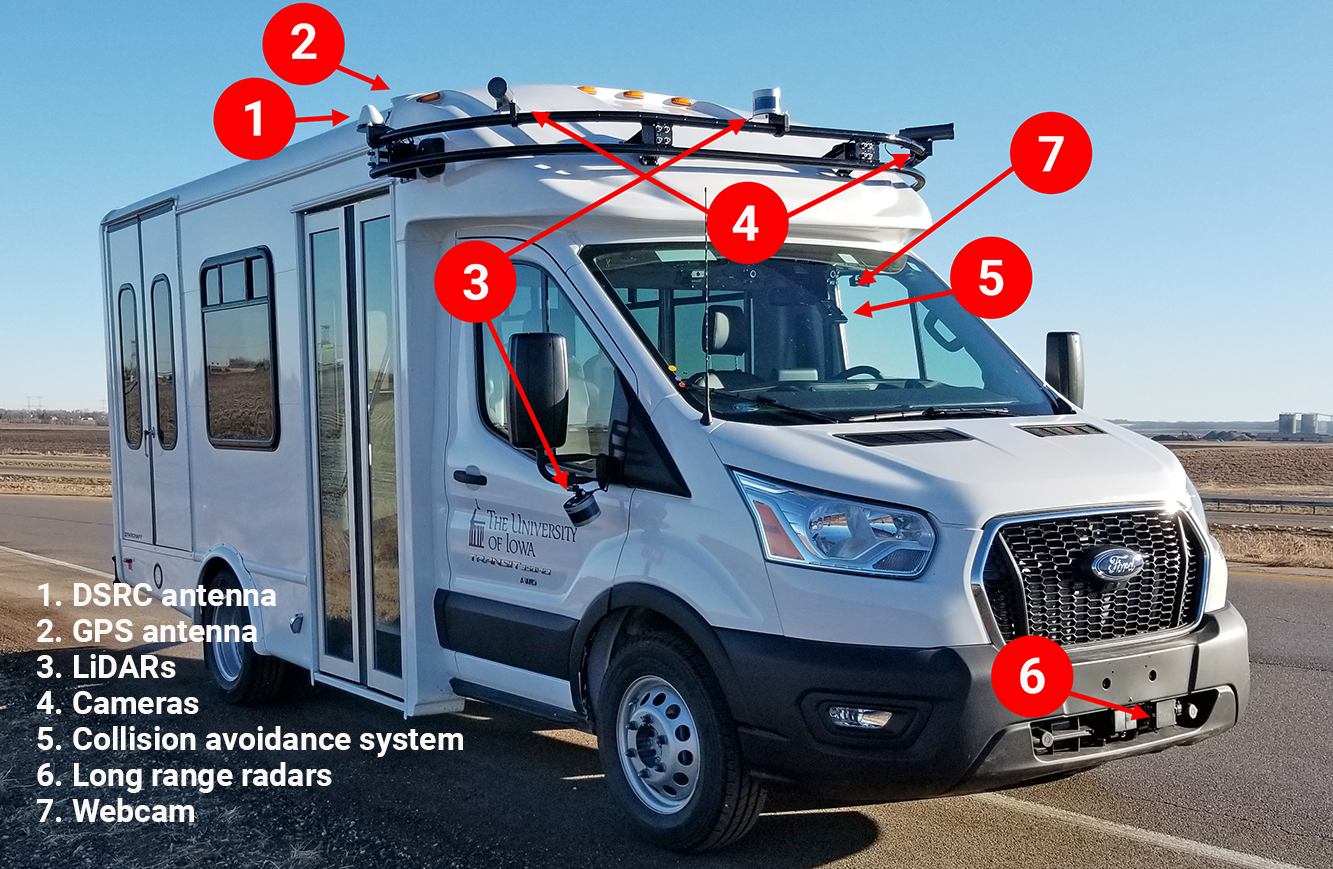 The Tesla Model S75D is an electric vehicle with automations including Enhanced Autopilot®, AP2.0, auto-steer, traffic aware cruise control, auto lane change, automatic emergency braking, and blind spot monitor.
Tech hardware is in the trunk, from which researchers can pull video of eye motion, hands on/off wheel, foot position, driver behaviors, takeover time, and data about speed, braking, turn signals, distance to lead vehicle, lane position, type of road, speed limit signs, and others on the road.
This Lincoln MKZ has autopilot, with radar to detect objects on the road. It can drive itself using GPS waypoints and has high definition mapping and super precise GPS to identify where it is on the road. A video-game-like controller can also be used to steer and accelerate in certain situations.
The Volvo XC90 has advanced vehicle safety technologies, such as adaptive cruise control, automatic emergency braking, blind spot alert, forward collision warning, lane departure warning, lane keeping assist, parking assist, rear cross traffic alert, and several other sensor technologies.
This vehicle is instrumented with cameras and sensors, as well as a custom touchscreen display. The vehicle has no automations but is used to study driving behavior. It is also dual-use: It can either be used for on-road research or can be hooked up to a simulator.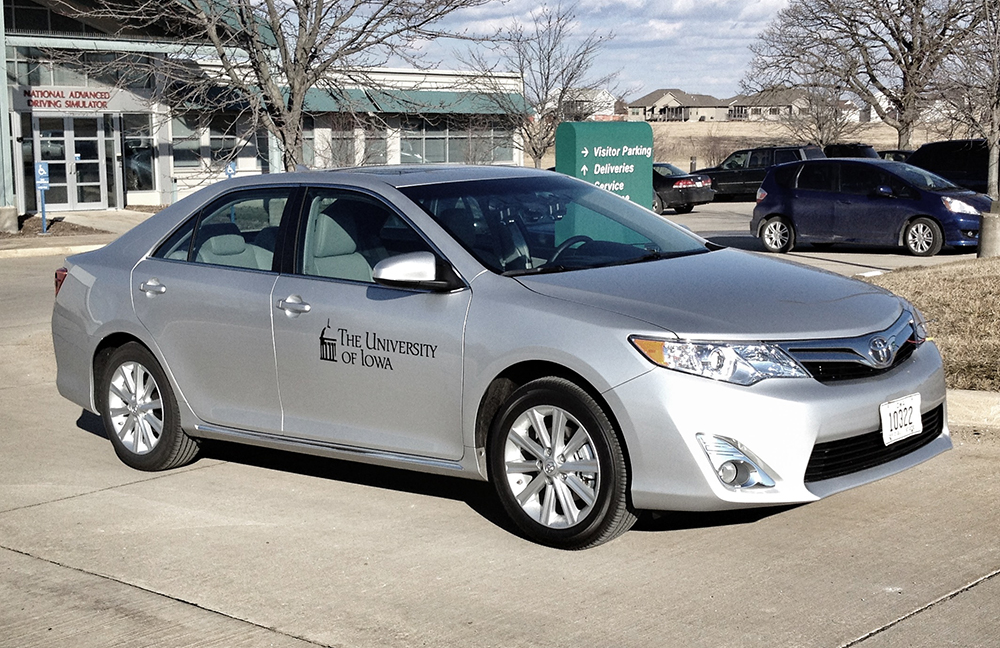 Additionally, DSRI often receives vehicles as long-term loans from vehicle manufacturers and other partnering organizations for research. All vehicles are maintained in-house, with the UI, or in cooperation with partnering manufacturers/organizations.