If you drive a newer vehicle, you've probably used some advanced driver assistance systems (ADAS), such as adaptive cruise control, lane keeping assist, or automatic emergency braking. These are features designed to increase safety by providing warnings or by intervening to avoid an unsafe situation.
Researchers at the University of Iowa Driving Safety Research Institute are studying the role that ADAS features play in crashes or near-crash situations—including how these systems avoid or reduce the severity of crashes.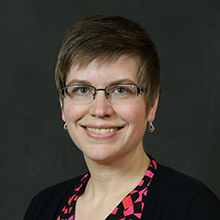 They are currently looking for drivers who have been involved in a crash or near-crash situation in the past 12 months while driving a vehicle equipped with at least one ADAS feature to participate in a study. Participation in the study will involve completing a survey and some people will be invited to complete a virtual interview.
"We're looking to learn more about people's experiences with the technology, as well as their perceptions and understanding of the features," explained Michelle Reyes, senior research associate.
If interested in participating, visit drivingstudies.com.
The project is funded by the Iowa and Colorado Departments of Transportation.